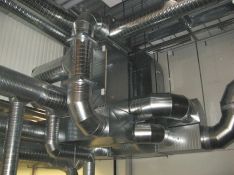 Looking at those marvellous finished products produced by the plastics industry, it is hard to imagine just how harmful the working environment at the production sites can actually be.
In addition, the pollution might be difficult to detect because it often consists of invisible fumes and gasses, emitted during the moulding and hardening processes.

We "see" those invisible fumes, and therefore we strive to provide turn-key solutions that ensure the best possible working environment.